Recent Projects
TRG has been performing the tasks required of your drug rebate department for many years. Along the way we have continually eliminated inefficiencies and sources of potential error through automation. Here are just a few examples:
RebateAware
Revitas Medicaid Rebates (formally known as CARS/Medicaid) streamlines invoicing, ensures accuracy of rebate paymentsdoes a great job of managing the rebate calculation and invoice processes. RebateAware is an integrated data management system that allows you to access your own data for collecting, processing and reporting on drug rebate information. Here is a list of what it does today:
Accrual
AMP Trends
Awaiting Check
Business Unit Contacts
Check Payto Address
CMS State Contact File
Contracts – Active
Rebate Cumulative Detail
Rebate Cumulative Summary
Interest Calculation
New Jersey Senior Gold Fix
Paid Period Report
PHS Pricing
Product CPI
Product Pricing
Products Terminated
Rebate Per Unit Calculation
Rebate Claim Summary
Rebate Claim Detail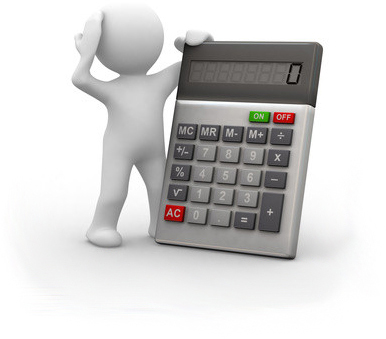 AMP Validation Tool
There is a great deal of data that goes into the monthly AMP calculation and we have found that our clients wanted a tool that they could use to simply validate the prices, giving them a higher level of confidence before reporting to CMS. We developed an application the shows the monthly history of the Direct Eligible Sales, Indirect Ineligible Sales and Discounts, so you can easily scan the past to see the cause of any fluctuations.
eFile System
Our electronic filing system contains a complete history of your quarterly rebates from the invoiced package to a copy of the check. Within each Labeler Code folder there are sub-folders for the State, and then the Program. Each Program subfolder contains up to eight files using a consistent naming convention. Here is an example: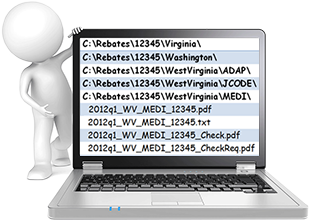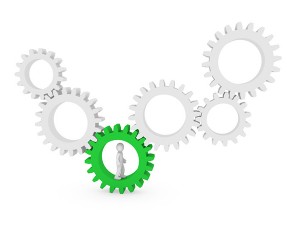 Quarterly Price
Is the quarterly WAC the value at the beginning or at the end of a quarter? That depends on the contract. Since the definition can vary, we wrote a simple application that will provide both. Import the history of prices with effective dates and we will calculate the Price (start of quarter) and Price2 (end of quarter) for all quarters from the oldest date to the current quarter.